Determining the value of cutting-edge technologies,
looking ahead to future innovation
Since its founding in 1972, Macnica has been engaged in finding promising semiconductor products from sources all over the world and providing these to customers, adding proprietary technological value along the way. Through our Mpression technology brand, we have now begun to take on the challenge of developing solutions to specific issues and creating new value in cooperation with customers and partners, drawing on our accumulated technological capabilities and a globally expanding network.
Accelerating customer design and development;
creating value and technology beyond expectations
"Mpression" is a coined word combining the "M" of "Macnica" with "impression." The word embodies our desire to create significant value that makes a lasting impression, to create hitherto unknown value—to achieve results beyond expectations.

In today's fast-paced, competitive environment, virtually all companies have to be innovators. Integrated circuitry and information technologies are important tools contributing to innovation. In recent years, electronic devices have become more sophisticated and complex. Development sites at manufacturers and other companies are boldly engaged in catching up to new technologies and new functionality, striving to achieve short development times while maintaining quality.

Mpression offers a wide range of system-level solutions, board products, software, and proof of concept services, solidly backed by Macnica's abundant industry knowledge and experience, shortening development times for electronic devices, contributing significantly to increasing customer value and productivity and to reducing costs.
Accepting the challenge of cross-industry collaboration and open innovation,
with a focus on the internet of things
「With Mpression, we are focusing also on new businesses through open innovation and on collaboration with manufacturers in industries with which we have so far had comparatively little interaction. The semiconductor and network technologies Macnica has long handled have now become indispensable in every area of society. In recent years, companies are more and more commonly considering electronics and the internet of things as tools to improve productivity. The number of situations in which Mpression can play a role continues to grow.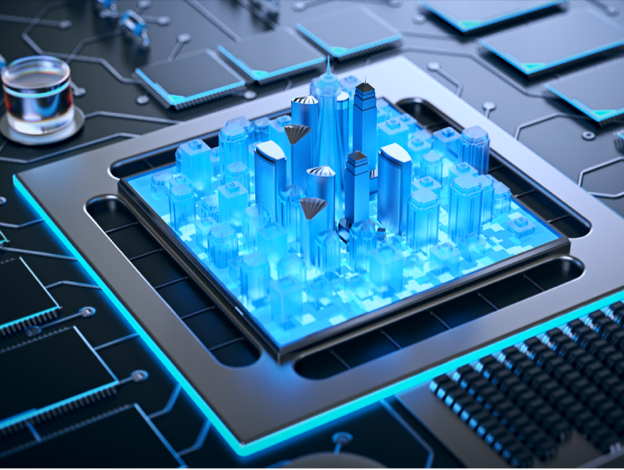 Wearable terminals that combine semiconductors with fabrics woven from conductive fiber, electronic blocks for educational applications, and tools for visualization of the use status of toilets and parking lots are examples. In addition, we are aiming to create new value through collaboration with customers in a wide range of fields, including architecture, medicine, and agriculture—areas we have hitherto considered outside our range of activity.
Furthermore, we are enlarging the scope of existing businesses, including the Mpression business, searching for new ways to use semiconductors from the conceptual stage forward and to present customers with broad proposals for solutions. We hope to become a trusted partner of our customers as they endeavor to solve management problems and promote innovation using integrated circuitry and information technologies. This is Macnica's fervent wish.
Seeking new trends in technology
Developing technologies of the future in tandem with "makers"
Macnica focuses also on start-ups and entrepreneurial ventures to develop the possibilities of new technologies not yet widely known. Macnica has a record of taking such technologies, adapting them to the needs of manufacturers and other companies, and disseminating them. The volume of new technology and information created worldwide every day is staggering. We believe collecting novel ideas, evaluating them, and finding gems among them is one of the missions of the Mpression solutions.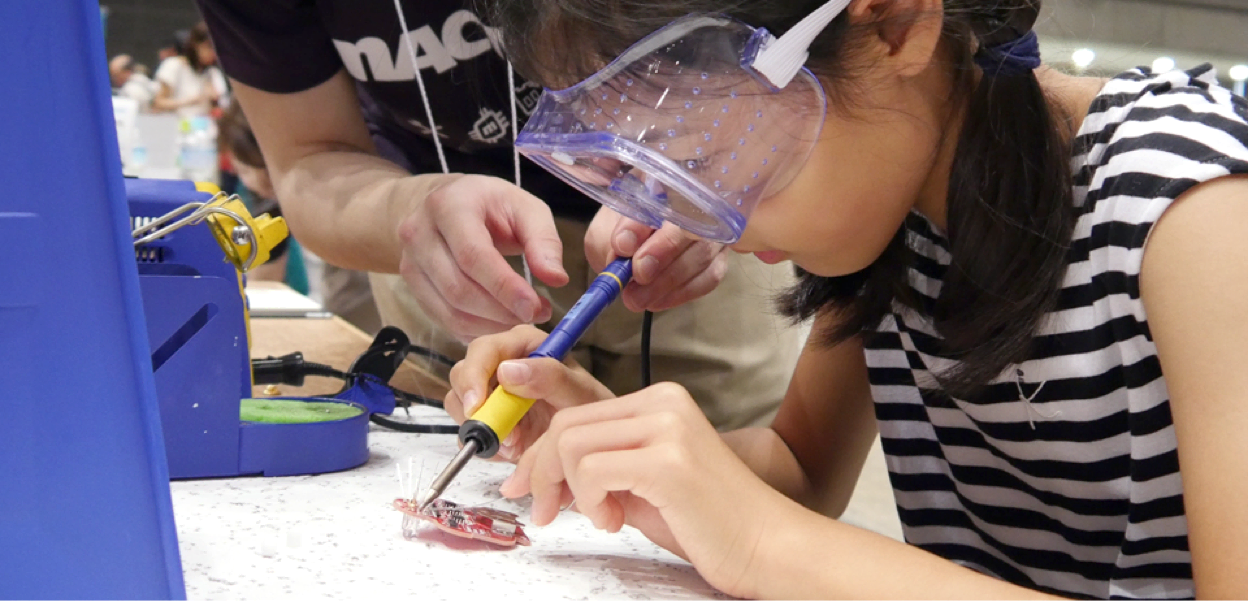 Mpression supports technologies and creators that may now have a small presence but possess great potential for the future. Lately, for example, start-ups and individuals trying to create new products using 3D printers and open source hardware are being called "makers" rather than manufacturers, and they are attracting a great deal of attention. Mpression supports these makers by hosting workshops and providing prototyping kits that allow even users with little knowledge of hardware to start making samples immediately.

Looking ahead, Mpression will continue from a global perspective to connect cutting-edge technology and intelligence, and continue to meet the challenges of innovating through the power of integrated circuitry and information technologies. Hand in hand with various industries and corporations, we aim to create an exciting future—a future hitherto unimagined.
Macnica corporate information
Please also refer to this information.