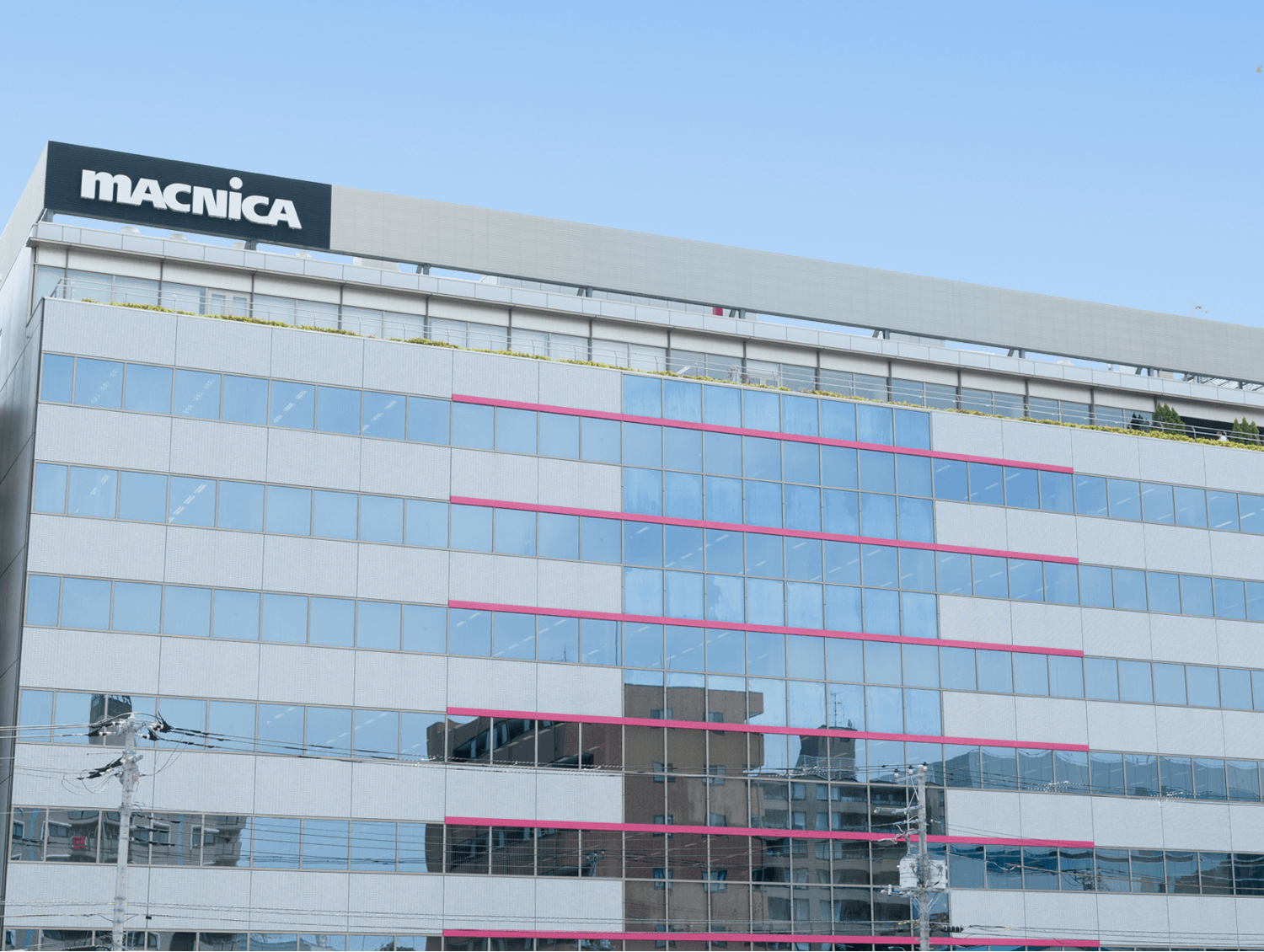 1972S
Founded by a handful of friends to sell electronic parts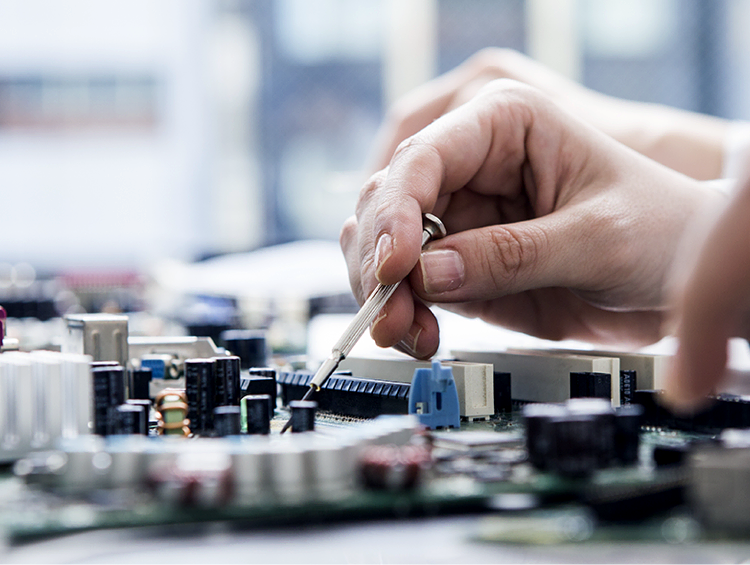 Applying cutting-edge global technologies to Japanese manufacturers
Macnica has provided its customers - including major electronics and electronic equipment manufacturers in Japan and abroad - access to the latest semiconductors, electronic devices, network equipment, and software from around the world with value-added technical services.
Removing barriers between Japan and the rest of the world
"This is the kind of thing that we want to make."
Macnica got its start by gathering technology and knowledge from around the world and proposing the two to meet customer needs. Language, culture, and business practices differ between Japan and the rest of the world. Macnica has played the key role in coordinating the differences and accelerating customer businesses development.
High-quality logistics support required in the semiconductor and electronic equipment industries
Proposal for services and sales that bring together cutting-edge technologies
With the power to assess and get things done
Macnica has fostered technological evolution by focusing on technical support. Ahead of industry peers, we established a business style that makes technical support a top priority. Macnica created a new concept - a technology trading company.
Subcontracting of design and development based on Macnica's original IPs
Demand creation
From providing technical trend information to solutions for streamlining development processes with proprietary added value to users at increasingly advanced and complex manufacturing sites, Macnica has developed into a demand creation company that identifies even latent customer needs.
Seeking solutions together with customers on solving their technical issues
Into every corner of life
Macnica provides technical added value that supports in virtually every realm of life: communications infrastructure, home appliances, office equipment, auto and railway operational systems, precision hospital equipment, and manufacturing equipment.
Along with development
Based on access to technology and experience, Macnica has the comprehensive ability to provide real solutions to customers faster
Ability to discover cutting-edge technologies
Technological solution proposals
Development support services
Demand and value creation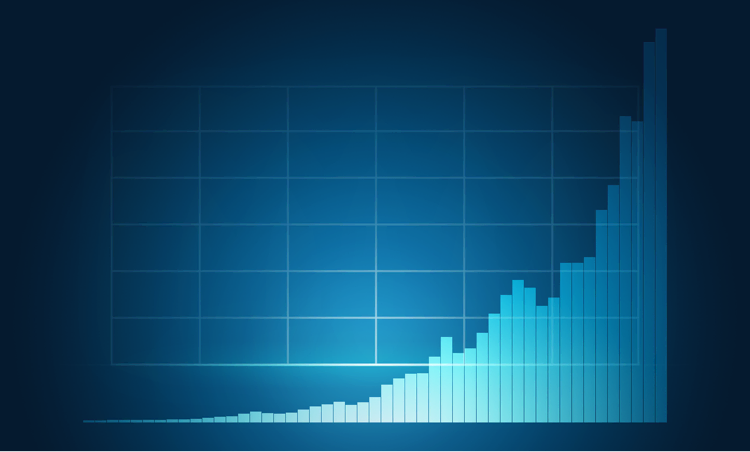 Group revenues
550billion yen
What has allowed us to become the largest Japanese company of our kind is Passion. We believe that by applying the full power of technology we can create a richer society. We believed in this over forty years ago when Macnica was founded by a handful of friends, and we believe in this today as a company of nearly three thousand employees.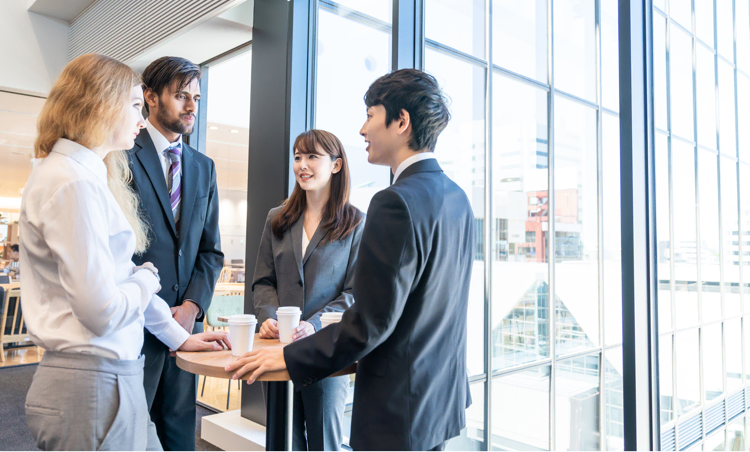 Global business development
85bases in 23countries
One in three employees at Macnica has an international background. We conduct business in a diverse environment that transcends countries and cultures. We interact with engineers in multiple countries, participating in global researcher and developer communities, constantly updating our information with the latest technical trends, and delivering products tailored to the needs of customers all over the world.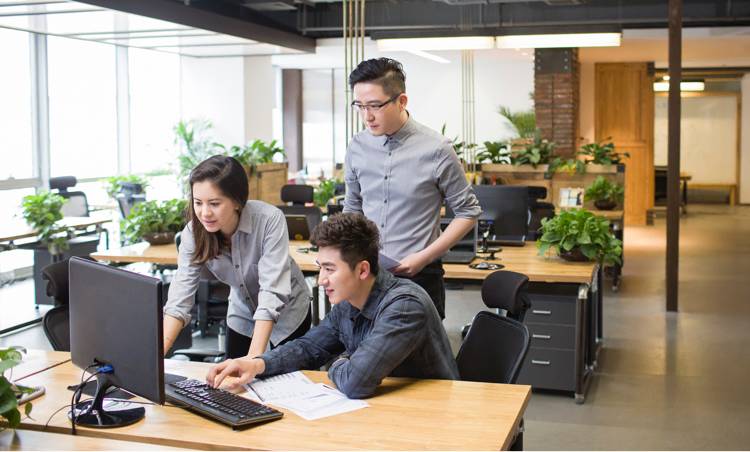 Engineers as a ratio of all employees
One in three
From our rich technical support to planning and proposal capabilities, including consulting and solution services, the knowledge of engineers is essential to making precise responses. Macnica is well-versed in technology and committed to maintaining staff that allows us to provide customers with high added value.
In a world on the cusp of dramatic changes caused by digital technology we will step into the future
We are approaching a future with the emergence of new services that have never been imagined, and quick adoptions are becoming common and essential. By leveraging long-cultivated strengths Macnica aims to be a strong partner working closely with emerging companies in new fields.
In response to changing needs, we draw on the technologies we have cultivated to steadily advance business in new fields.
Ability to discover cutting-edge technologies
Technological solution proposals
Development support services
Demand and value creation
Expanding know-how into new business areas
Health
care
Smart
infrastructure
The spread of AI and IoT, launch of 5G mobile services, and other trends have fueled a new momentum to do something new in industries and companies normally far removed from the world of information technology. Therefore, in addition to our traditional distribution business, Macnica has expanded its business portfolio into new fields where needs are rapidly evolving.
The latest technology for all
In addition, Macnica approaches potential customers in industries that in the past have had little exposure to digital technology, giving them access to advanced technology for innovation.
Aiming to be a service and solutions provider that connects technology and intelligence to create significant social values.