Operations and quality chosen by customers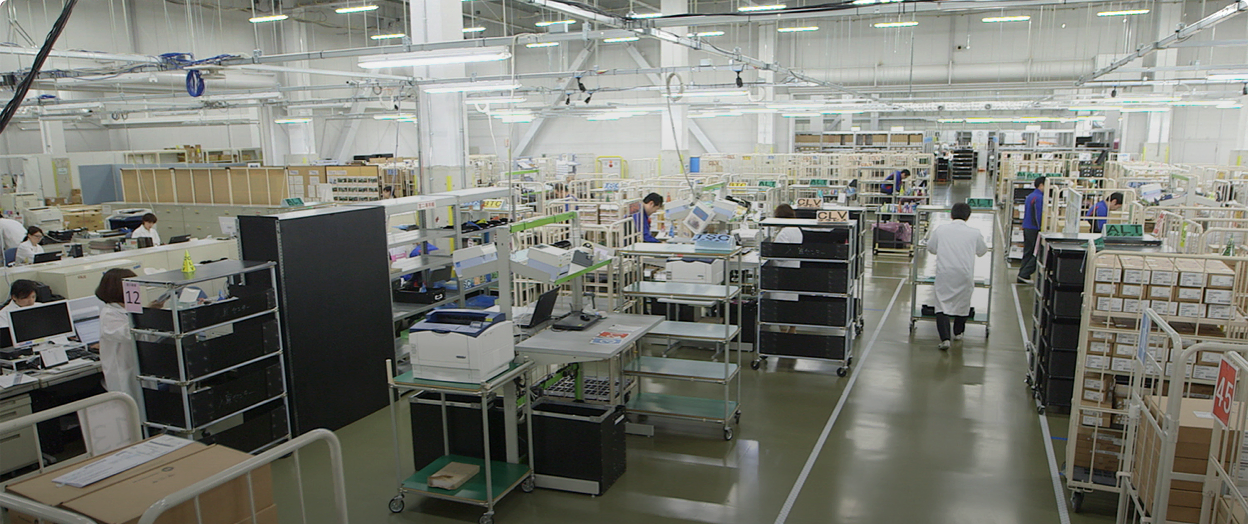 Logistics operations
Quality that supports customer businesses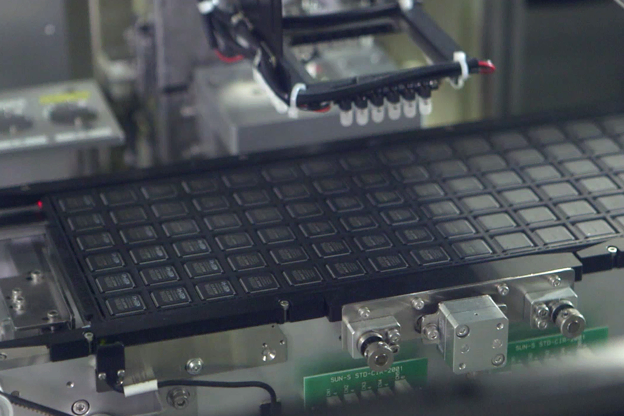 Semiconductors and other electronic components are used in all kinds of electronic products. The number of types of components is extraordinary. Because the functionality and performance characteristics of components are different even when physically of the same type, the smallest shipment error can greatly affect the operation of a final product as well as have impacts at production sites; reliable distribution of semiconductor products is key to customer business support.
Therefore, in addition to pursuing scale and high productivity, Macnica works tirelessly to maintain logistics systems that enhance security and reliability, always taking into account the special characteristics of electronic components.
High-quality, high-efficiency logistics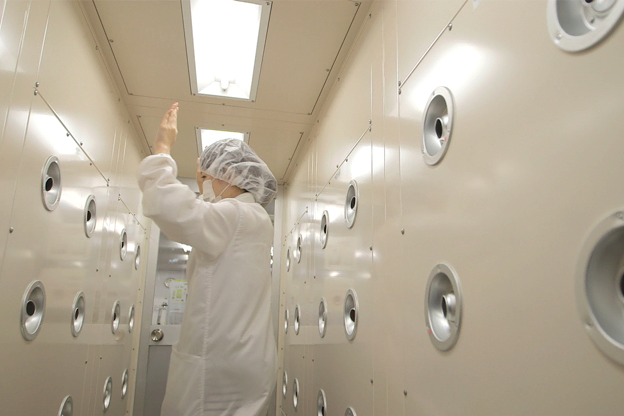 Macnica's Logistics Center, in Shin-Koyasu, Yokohama—with excellent access to expressways making it an ideal location as a logistics base—covers over 4.9 acres and regularly handles more than 500,000 boxes of inventory. In addition, the complex includes Asia's largest PLD programming center (which can produce more than two million PLDs1 a month) and a Class 9 clean room.2
Notes:
Programmable logic devices, or PLDs, are integrated circuits that users can program as they wish.
A Class 9 clean room is one that meets the cleanliness specifications of the ISO 14644-1 standard.
Macnica has built its own warehouse management system (WMS) based on know-how from its activities as a semiconductor distributor. We enhance traceability by accurately managing production-lot information based on product characteristics and applications—an added layer on top of the incoming/outgoing shipment control, inventory control, and other functions typically provided by a WMS. We also meticulously respond to customer product identification needs by attaching identification labels used at delivery destinations such as production plants. In pursuit of greater efficiency, we outsource some of our operations to third-party logistics partners with particular expertise in the logistics business, in order to improve productivity and lower costs.

As a result of these efforts, our shipping error rate has declined to 0.0015%, making Macnica an industry leader in quality control. In addition, we deliver reliability and peace of mind to our customers by using facilities equipped with vibration control systems designed for earthquakes and by having 20 electrostatic discharge coordinators who are specialists in avoiding the risk of damage from static electricity.
Operational skill enhanced by teamwork
Coordinators, who are instrumental in supporting operations, each manage more than 1,000 orders at a time in an environment where order status changes rapidly. They mainly ensure timely delivery to customers and manage supply and demand balance with suppliers. What these roles require is accumulated knowledge and prompt information sharing that allow Macnica to be responsive in all situations.
By creating and constantly updating customer-specific manuals to reflect current conditions, we work to enhance overall team capabilities while eliminating reliance on specific individuals. Also, to reduce the risk of service deterioration resulting from labor shortages, Macnica has led the industry in introducing telecommuting to optimize the work-life balance of employees and to enable women raising children to work.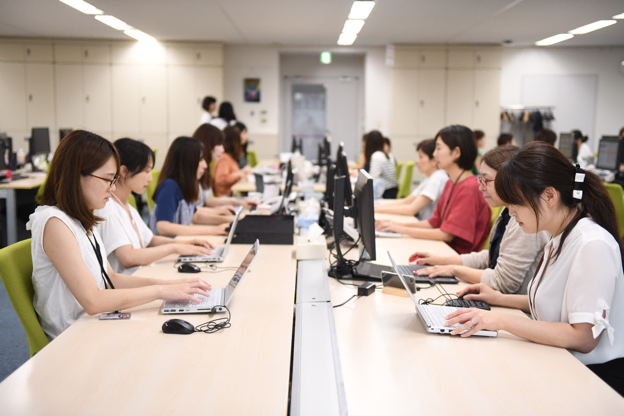 In addition, we have highly experienced coordinators involved in development of robotic process automation (RPA). These coordinators, drawing on past work experience, have allowed the automation of many simple business tasks. RPA makes improvements to productivity that promote positive work-style changes, and time saved by automation can be used to enhance customer service and further add value.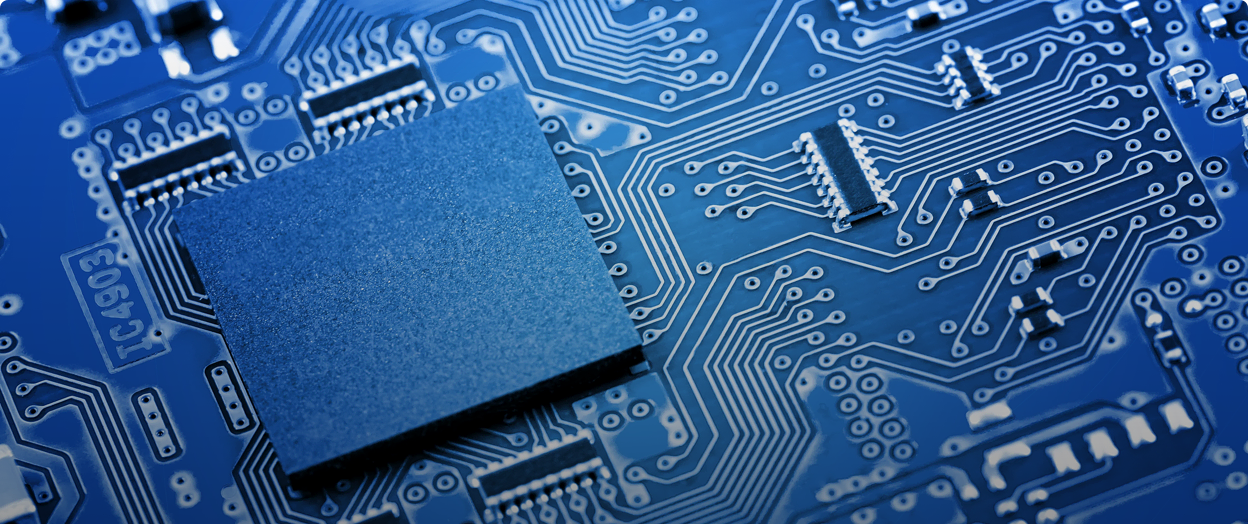 Semiconductor product quality
A commitment to quality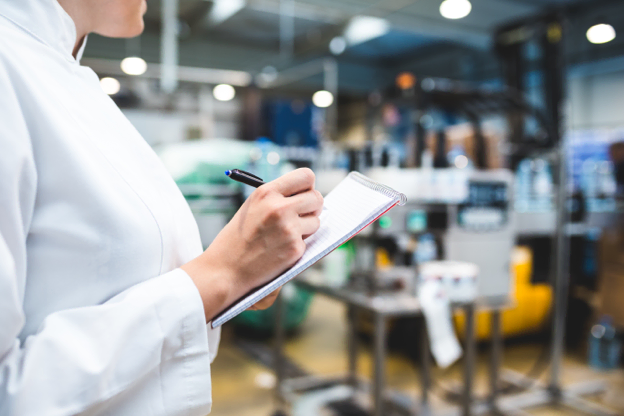 Semiconductors are found in a wide variety of products we use every day. The smallest are about the size of a grain of rice, the largest about the size of the palm of a child's hand. Taking into account all variations of function and performance, there are tens of thousands of kinds of semiconductors. To ensure the quality and reliability users require, precise specifications determine the details of their shape as well as their electrical, mechanical, functional, and other characteristics.
So that customers can use these semiconductors with peace of mind, Macnica not only ensures stable supply by handling logistics but also creates, change management, and submits documents customers need to guarantee quality and reliability as well as compliance with applicable laws and regulations.
By ensuring quality, Macnica ensures value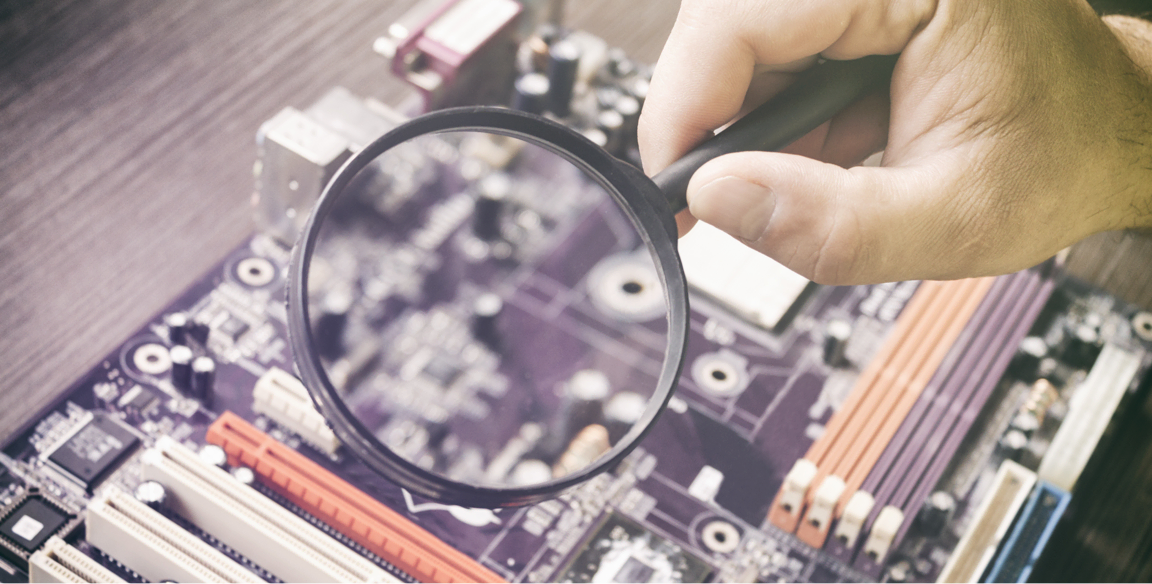 Delivery specification contracts
From the stage of first consideration of a particular semiconductor, we identify customer needs and potential issues, and, before the customer begins mass production of a final product, we enter into delivery specification contracts that clearly set out in writing the function of semiconductor products to be used along with required characteristics, reliability parameters, range of usage conditions, and other details. Although there may be hundreds of pages depending on the semiconductor, these contracts create a common understanding of expected performance, quality, standards, and safety.
Product change notifications (notifications of changes in materials, processes, etc.)
As part of Macnica's ongoing support services, if we receive a product change notification on a semiconductor product after a customer has started mass production, we investigate the potential impact on quality and reliability, notify the customer of these potential impacts, and obtain acknowledgment to allow prompt substitutions to be made, if necessary. By coordinating closely with our logistics department, we responsibly control distribution of products before and after changes.
Problem solving
In the unlikely event of a product failure, a Macnica engineer with pertinent expertise (a customer quality engineer or field applications engineer) will promptly verify the problem, perform initial analysis, and investigate in other ways as may be necessary to determine the cause.
Chemical substances survey
In recent years, laws and regulations governing chemical substances used in various products and in various countries have become tighter with the aim of reducing impacts on ecosystems and the global environment. Macnica checks to make sure chemicals contained in semiconductor products comply with environmental laws and regulations, such as the European Union's Restriction of Hazardous Substances (RoHS) directives or The Regulation for Registration, Evaluation, Authorization and Restriction of Chemicals (REACH) regulation, and we provide related information to customers as appropriate.
Macnica corporate information
Please also refer to this information.